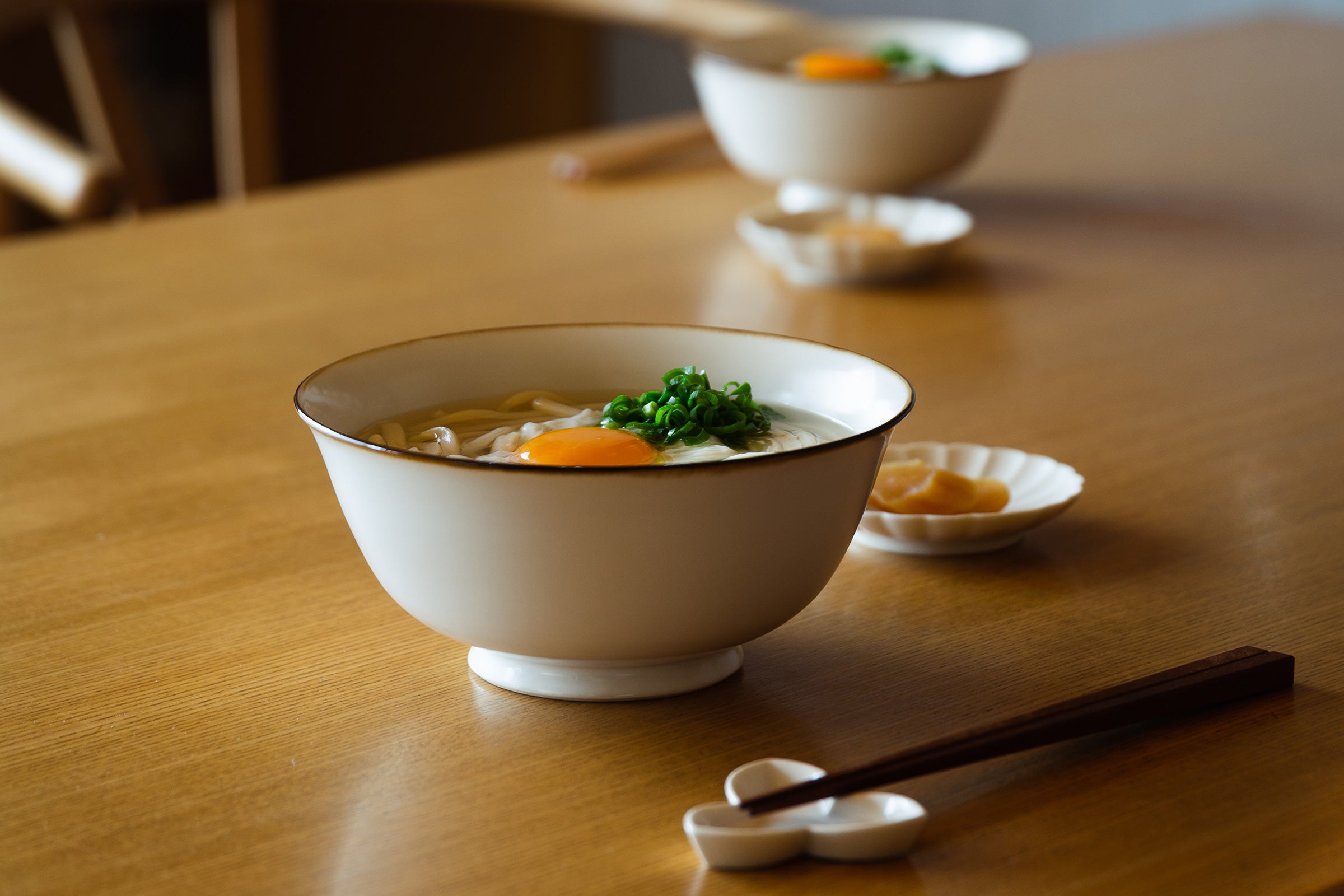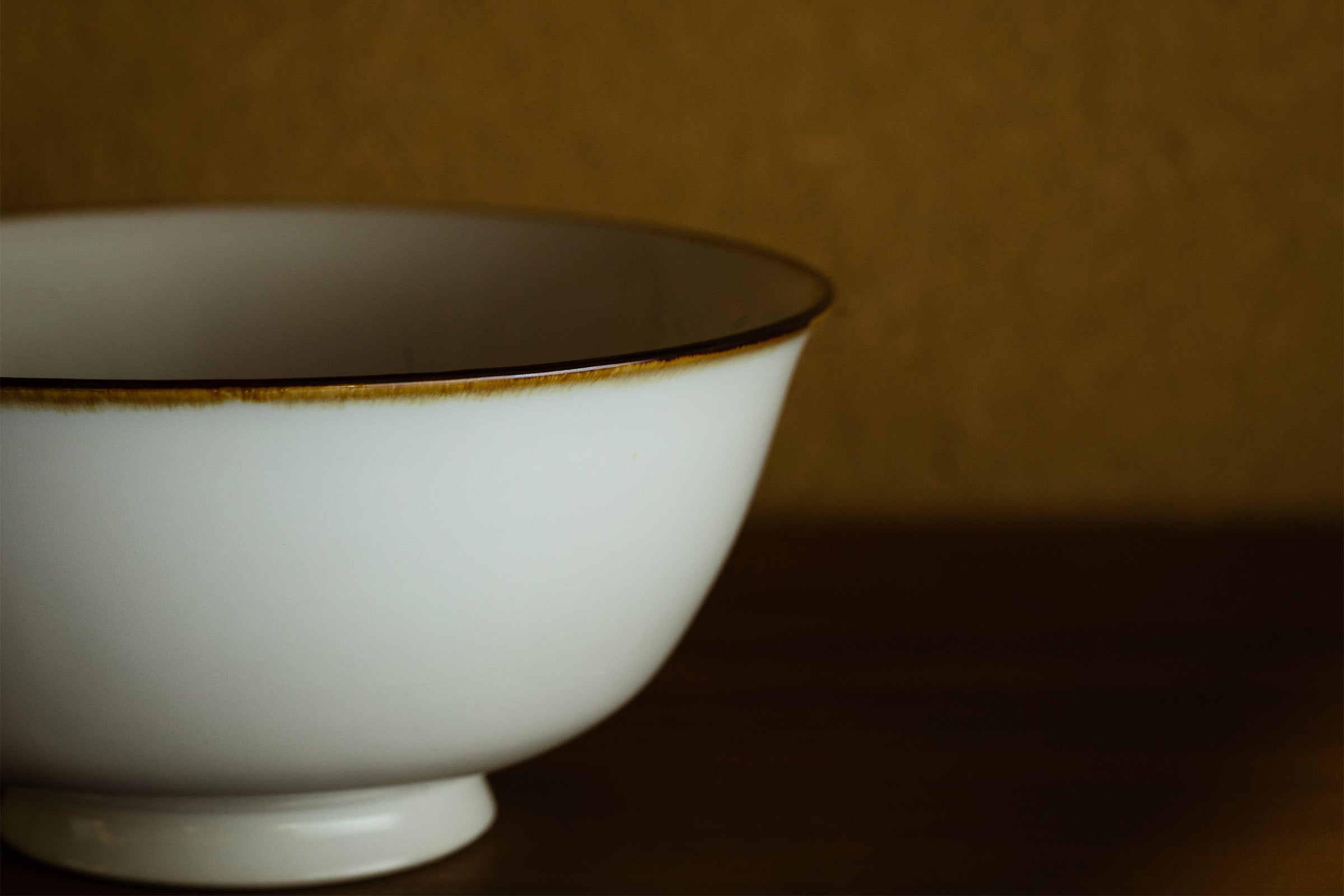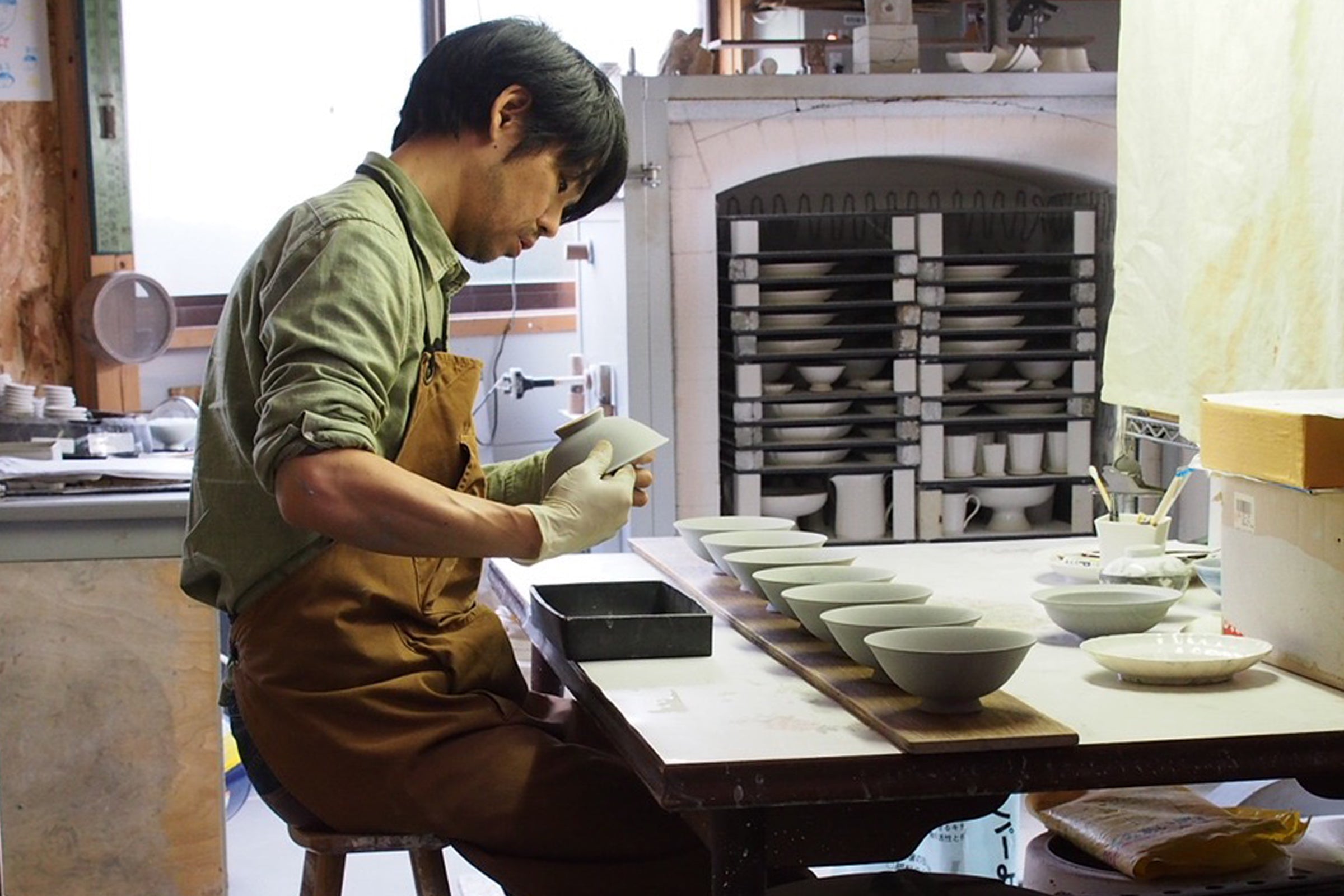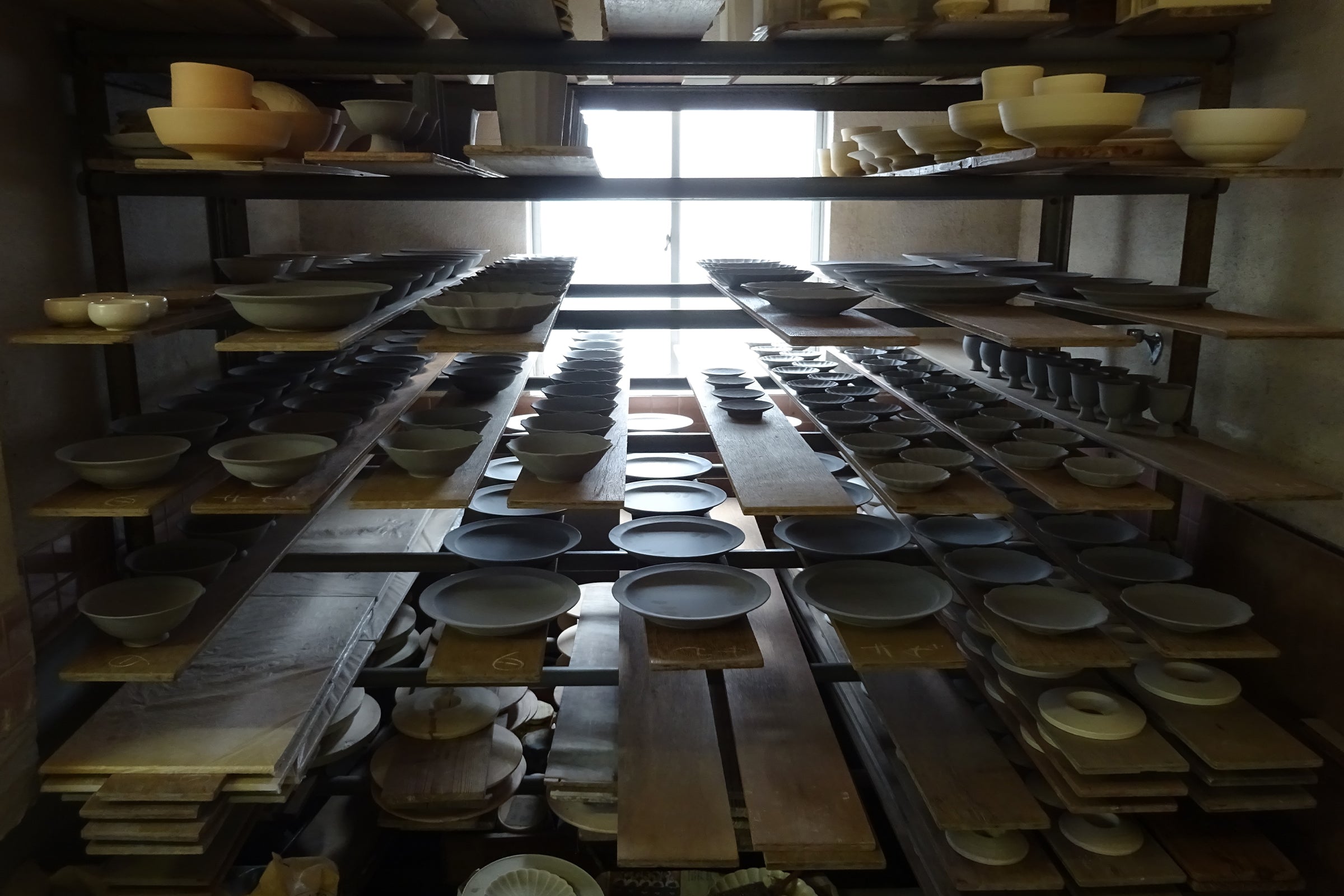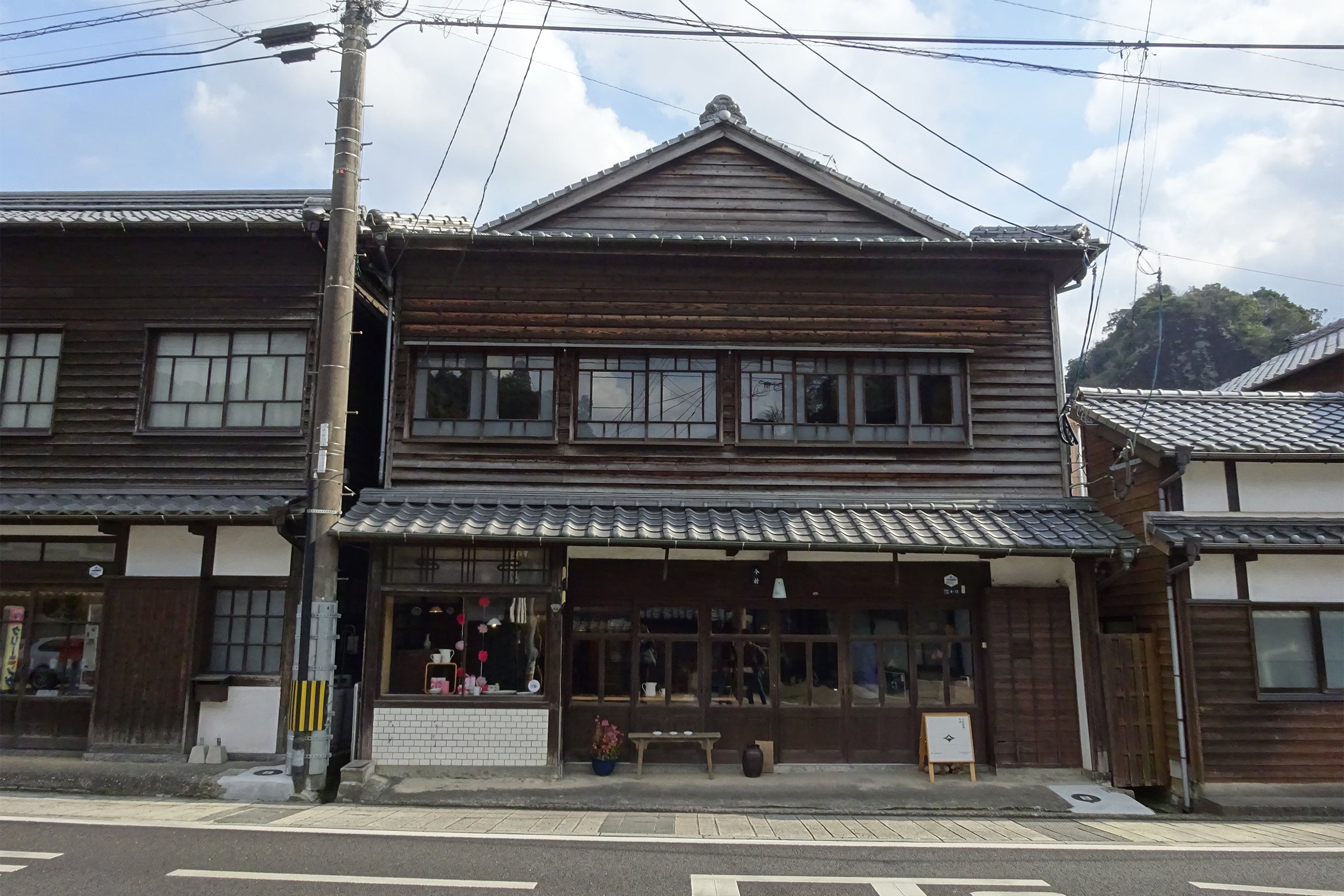 JICON Porcelain Bowls
The JICON (meaning porcelain 'JI' in modern times 'CON') brand was founded by the Touetsugama Kiln, itself established 350 years ago in Mikawashi of Sasebo City, Nagasaki in partnership with Japanese designer, OJI Masanori. The Kiln is currently succeeded by IMAMURA Kenichi XIV. JICON uses a unique blend of porcelain stones and glazes accompanied with an unconventional firing technique at much higher temperatures to obtain their one-of-a-kind off-white porcelain wares with a matte texture and are tougher, heavier, and harder.
These bowls are good for daily use with soups, rice, salad, etc. JICON's matte glaze makes it easy to wash off food residues. The curved edge is good for having soup off the bowl, and the deep and round body makes it easy to hold with one's hands. Finished with fuchi-sabi, the rusty brown edge.
Microwave and dishwasher safe.
Small
• Diameter: 152mm, Height: 72mm
Large
• Diameter: 177mm, Height: 84mm
Traces of pigments on the porcelain surface are oxidized iron particles in the porcelain stones – natural colour tones that the makers at JICON embrace.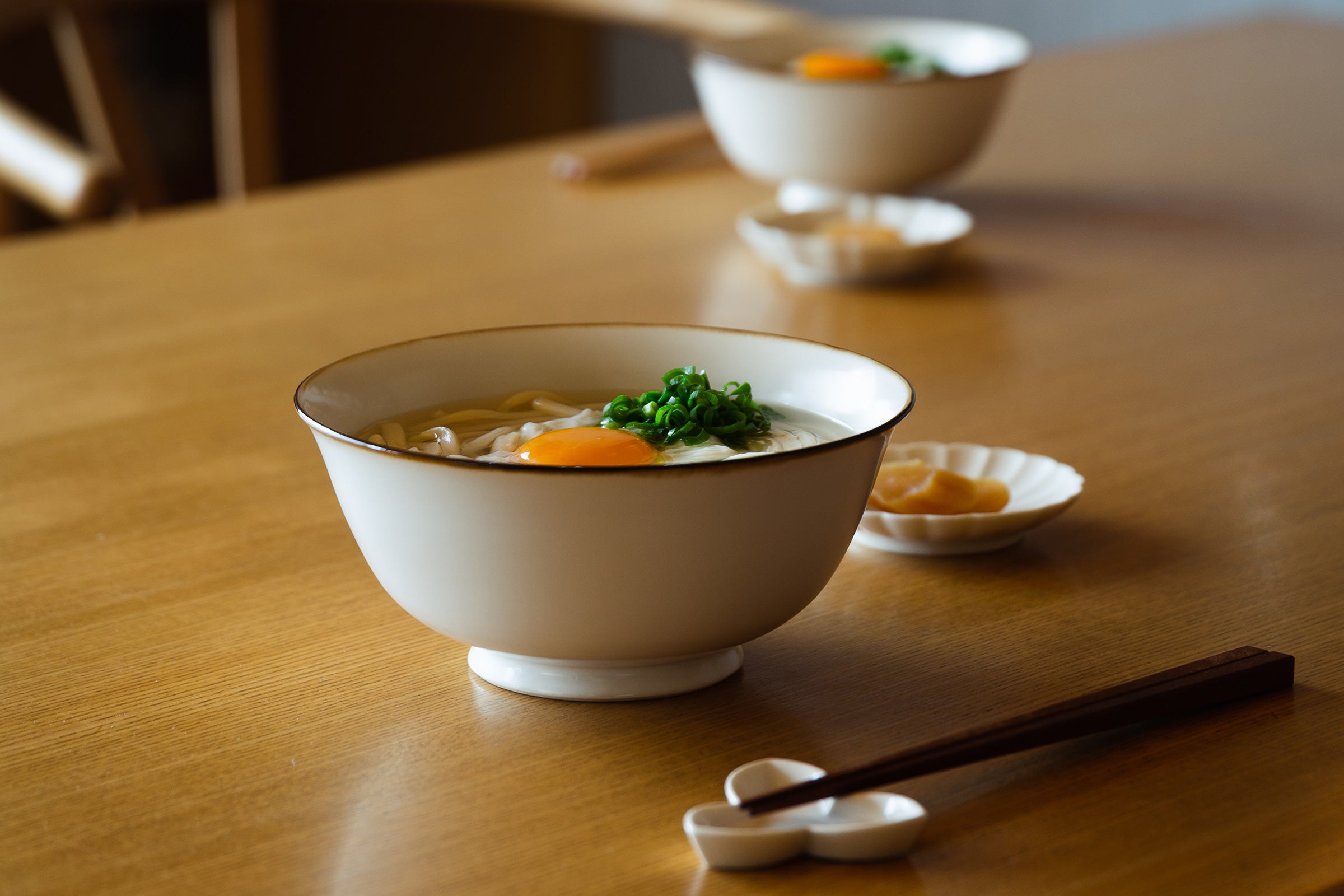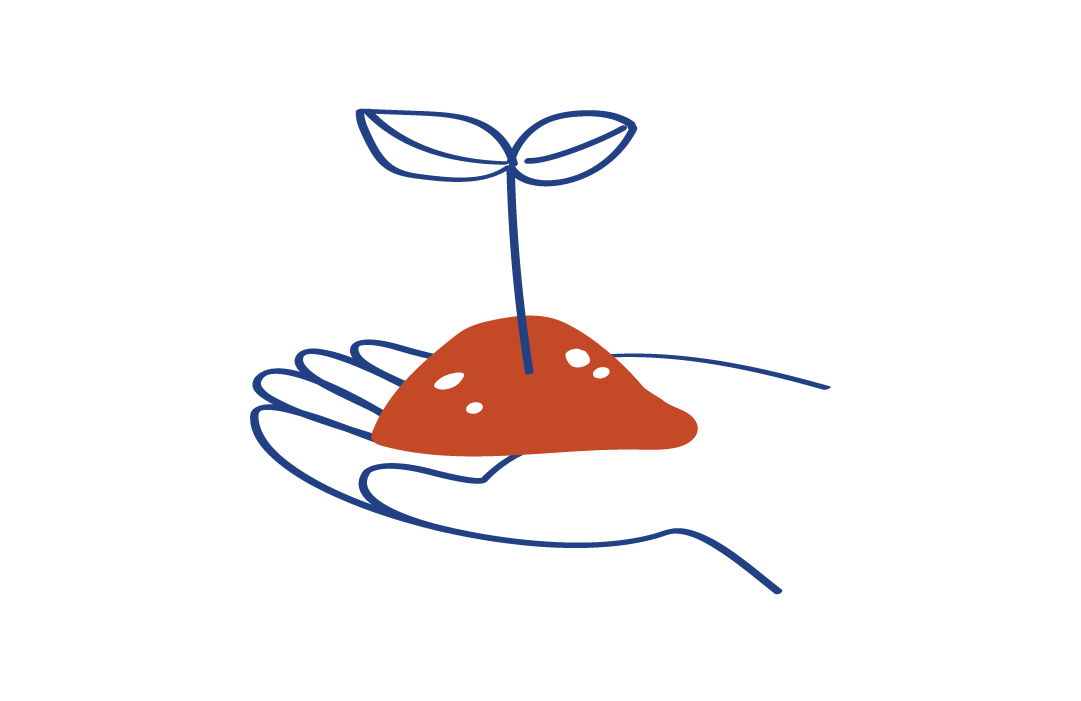 Sustainably Made
From seed to sheets, we're GOTS-certified organic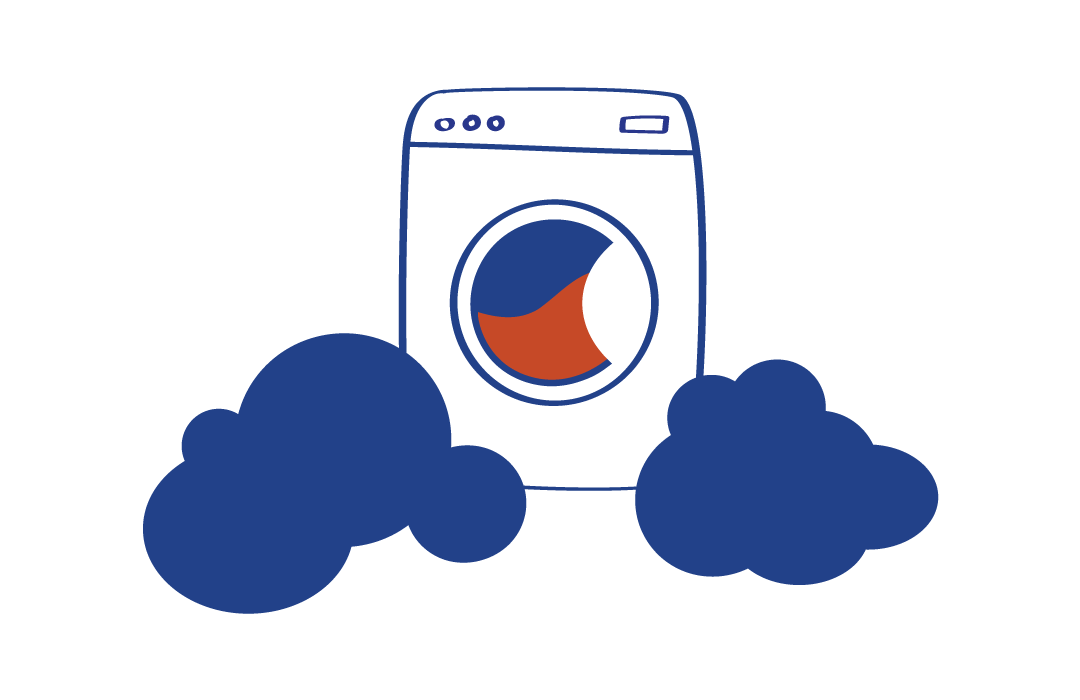 Easy Care
Machine-washable and you can also tumble dry on a low heat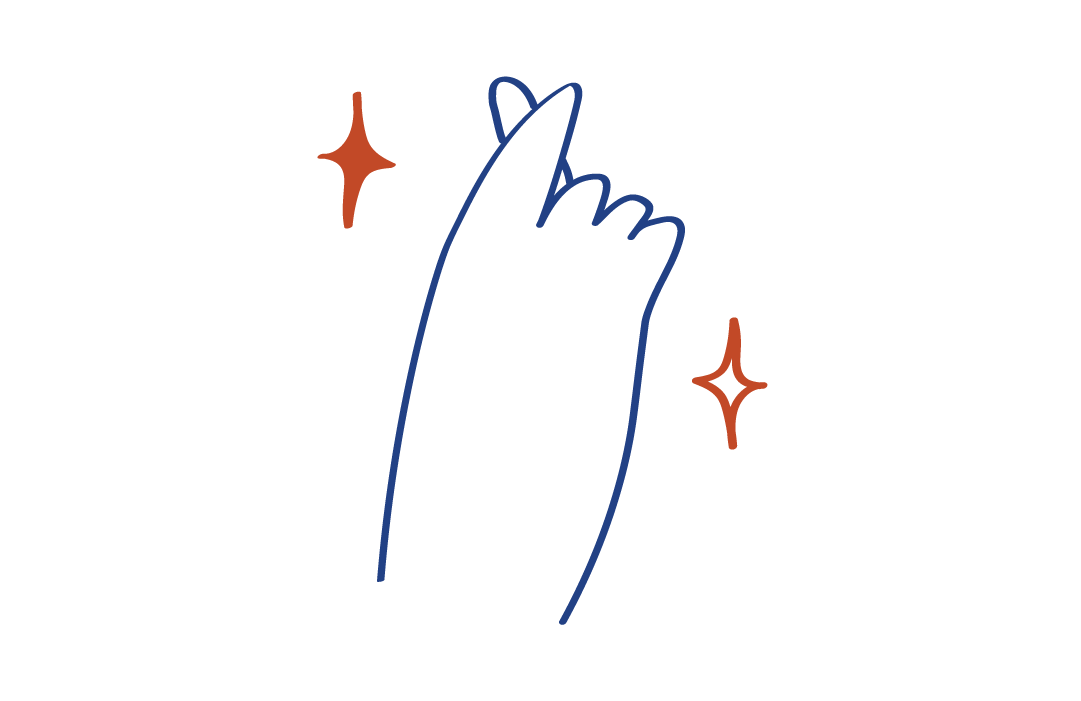 Softer with Use
Quality that lasts and only gets better over time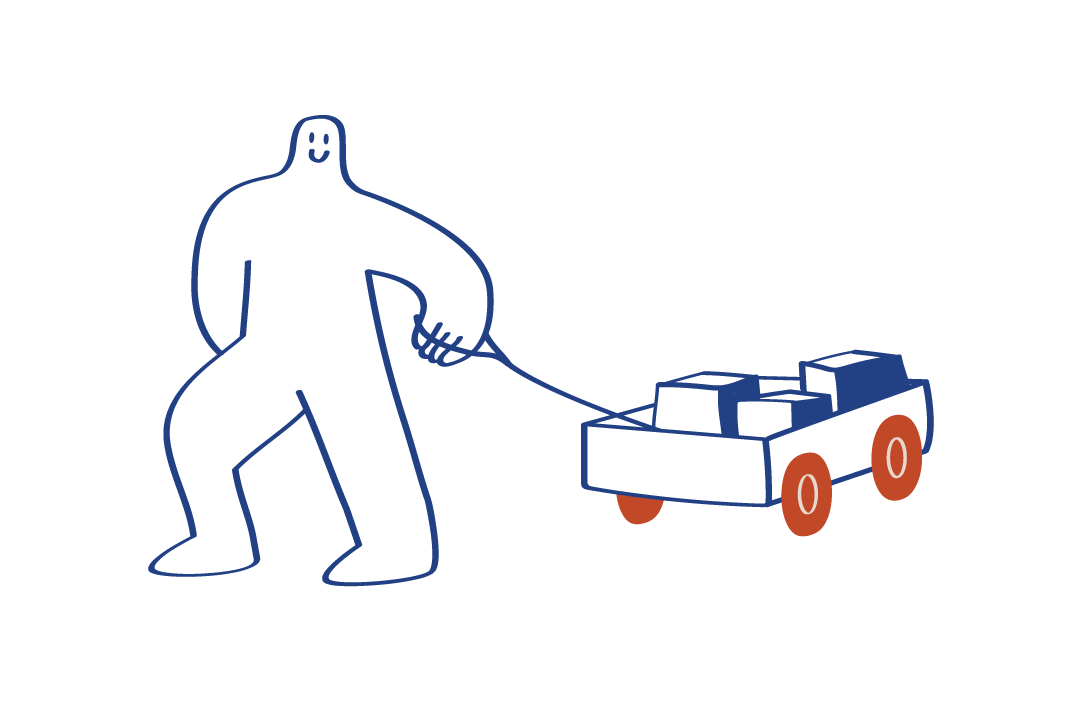 30-Day Returns
Bring it back if you ever change your mind
IN CASE YOU WERE WONDERING
Organic cotton is grown in a way that's friendly to the environment. It's not made using any harmful chemicals, pesticides or genetically modified seeds. Plus, it's super soft, easy to care for and long-lasting.
What does GOTS-certified mean?

The Global Organic Textile Standard (GOTS) is the leading processing standard for organic textiles worldwide. It's all about taking care of the environment and making sure everyone involved in the process is treated fairly. It's also backed by independent third-party certification, so you know it's legit! Have a look at GOTS for more info.
Why is certified organic cotton better?

Certified organic cotton means increased durability and that it only gets softer with every wash. It's great for farmers and the environment, and it's also safe for you and your family. Sleeping on it ensures that no pesticides or toxic chemicals come in contact with your skin, which is especially important if you have sensitive skin or allergies like eczema. Furthermore, when you purchase GOTS-certified products, you're supporting fair working conditions and ensuring that no child labor is involved. It's a win-win!